We have a comprehensive selection of historic blind types as well as contemporary design modifications for the 21st century here at Solaire Blinds.
We provide a wide range of blinds and installation services for homes in West Yorkshire, from simple vertical blinds, roller blinds, and pleated blinds to traditional Venetian blinds and panel blinds.
Take a look at our wooden blinds and plantation shutters for additional modern options to help update and renovate your home.
You can also choose from an extensive fabric collection, fabric samples, fabric materials, design choices and colours when choosing your desired blinds for your West Yorkshire home.
We also stock a range of options when it comes to the hue and pattern of your blinds, with a vast selection of fabric samples, from modern and creative to classic and homey. We also utilise Farrow & Ball paints, allowing you to match your blinds and shutters to the rest of your home's individual window design and theme.
We provide the best blinds West Yorkshire has to offer since they are adapted to your needs. We provide motorised blinds as well as day and night blinds, which allow you to manage the amount of light and privacy in your house, making them a smart window solution for your home.
Our blinds also provide quick and simple solutions for difficult-to-reach areas, making them suitable for individuals with limited mobility or problems with their movement. Perfect-fit blinds are available for you to purchase from us here at Solaire Blinds, and they can be customised with a range of high-quality window fabrics.
We also provide quality and affordable plantation shutters that are created to size and fitted with great care by our City and Guilds qualified joiners. Plantation shutters are louvred, which means their stunning slats can be adjusted to restrict and control the amount of light that enters your living space.
Exceptional customer service with the Solaire Blinds team
At Solaire Blinds, we are a family-run business that offers a fantastic buying experience to West Yorkshire residents and businesses. Our highly skilled team is fully accredited and happy to provide bespoke blinds.
Because we manufacture our blinds with fabrics in-house, we are familiar with every stage of the manufacturing process and can customise your blinds with beautiful fabrics to meet your exact requirements.
For years, we've worked hard to provide a diverse range of high-quality blinds to residents in West Yorkshire and North West England. We're committed to creating attractive blinds in a variety of exclusive styles and design ideas, so whichever window blinds you're looking for, our team can help you out and facilitate your needs.
From the moment you contact us and speak to one of our expert team members, you'll notice that we do things differently here at Solaire Blinds. We will arrange a site visit so that we can come to your home, give you an exclusive quote, and offer you guidance and ideas on which blinds from our vast selection will look best in your space. Then, to the greatest possible standard, our dedicated team will carry out a fitting service to fit your new handcrafted blinds in your desired location.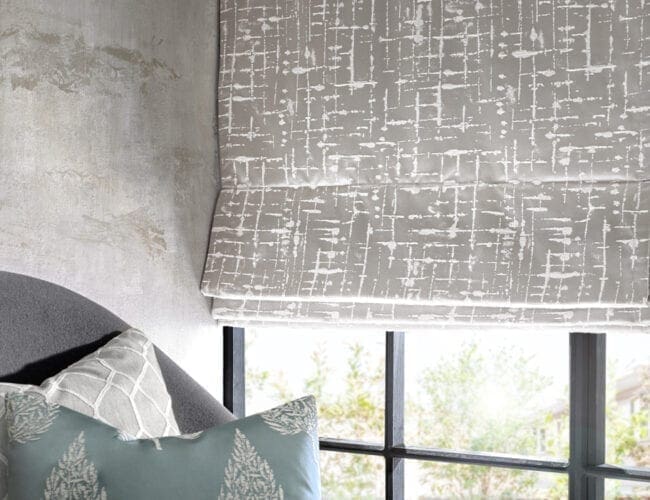 Free design consultation for your blinds
If you feel there is too much choice and you need help choosing the right style of blinds for your home, then enjoy the benefits of our free complimentary design consultation service.
With us, you will receive expert guidance and get the best solutions from our blinds specialists who know all about bringing your home or business property to life. This excellent service allows our knowledgeable workers to explain the range of choices, answer all of your questions, and provide a competitive price.
By continually aiming to deliver a fantastic service, the brilliant team here at Solaire Blinds has developed a tremendous relationship with our clients, both past and present. Anyone interested in getting new blinds for their house is welcome to come in for a free, extensive consultation.
Book your free consultation today or get in touch with our friendly team over the phone on 0345 222 0138 or 01924 565 824.