Installing Venetian Blinds
Want to know how to hang venetian blinds? Installing venetian blinds is a moderate DIY task, but it's even easier to contact an expert and watch them do it instead! If you're still keen to know, first you start by aligning the brackets on each side of the window frame. Make sure they are straight and evenly aligned using a spirit level. 
Pencil mark the screw holes on each bracket and then drill pilot holes. Screw the bracket in place. We're almost half way there already! Place the front of the headrail into the brackets first and then push the blind towards the window, clicking it into place. Your child safety cleat should be screwed into the wall at least 150cm off the ground.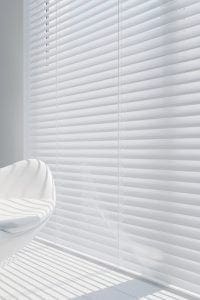 Roller Blinds and Roman Blinds
Both roman blinds and roller blinds work in very much the same way, so the installation process is similar too. First of all, you need to measure the space and decide where you'd like to place the chain. If you have a roller blind, you need to decide whether you want the blind to roll under or over the roller. The blind will hang closer to the window if it rolls under the roller. 
Next, secure the brackets in place using a hand drill. For a roller blind, if it is too large for the window, you will need to cut it to fit the space. Here at Solaire Blinds we perfectly measure and fit all of our blinds as part of our excellent service!
Now you will click the blind into the brackets, making sure you follow the instructions provided with your specific roller or roman blind. Last of all you need to attach the chain to the wall, using a hand drill for best results.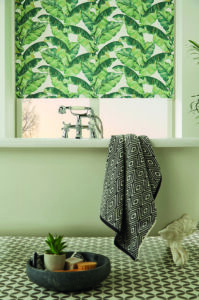 Fitting Vertical Blinds Tips and Tricks
Searching for 'fitting vertical blinds tips and tricks'? We have some quick fire dos and don'ts for you right here!
Fitting Vertical Blinds Tips and Tricks – Dos 
When measuring vertical blind slats, measure the exact and entire length of the slat from bottom to top, this is known as hem to hem.

Use your bracket clips as templates to pencil mark drill holes. You can then tap a screw onto the marked hole with a hammer to make it easier to screw in later.
Fitting Vertical Blinds Tips and Tricks – Don'ts
Only measure the full drop of the window if you are ordering a full blind, tha is headrail and slats. 

Hang any child safety device below 150cm from the ground.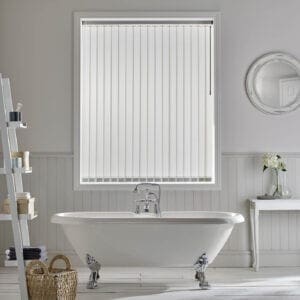 Solaire Blinds Free Consultation
Thinking of buying some new blinds for your home? Take advantage of our free, in-depth consultation or simply have a look at some of our inspirations. Get in contact with us on 0345 222 0138 and we will get your free consultation arranged as soon as possible.