Arrange a free home visit
KITCHEN BLINDS IN LEEDS & WAKEFIELD
Purchasing kitchen blinds may feel like a daunting choice, after all, you don't want to purchase some, only to dislike them a few weeks later. Then there is the number of options available – do you opt for a practical choice and colour, or go for something more daring? Will there be blinds available that fit your large kitchen windows? How will they deal with the heat and smoke that can come from regular cooking? Essentially, it can all feel a bit overwhelming.
Thankfully, our team here at Solaire Blinds can help you every step of the way. As well as offering a fabulous range of bespoke kitchen blinds in a variety of different styles and colours, for people across Leeds and Wakefield, we will also be on hand to offer advice and insights. By working with us and our group of blinds experts you can rest easy knowing you've made the right choice, and are going to love them for months and years to come.
Take a look at our extensive collection of blinds below. To see how they fit in other rooms such as the bedroom, living room, or bathroom, head over to their dedicated pages.
We're on hand to help, offer the perfect solution, and think we're the obvious choice when it comes to a local blinds company. So if you're in Leeds, Wakefield, or the nearby area of Dewsbury, get in touch via our online contact form or call us on 0345 222 0138.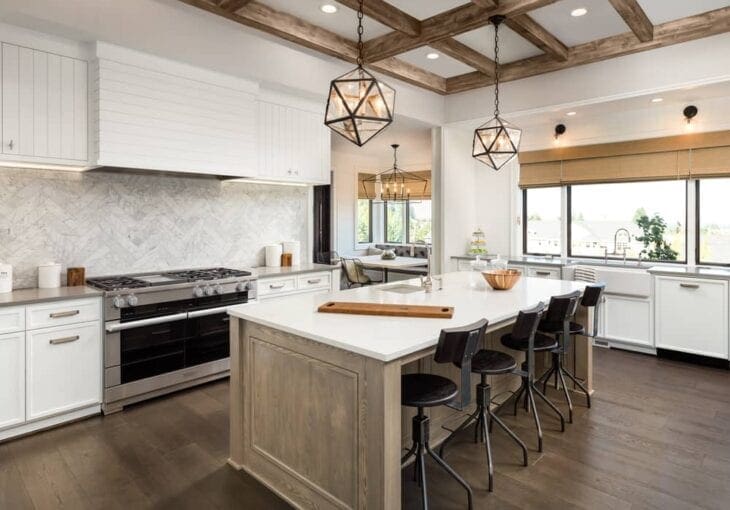 Ready For Your Free Design Visit?
To find out more about our kitchen blinds or any of our other products or services, contact Solaire Blinds today on 0345 222 0138 today.