Arrange a free home visit
WOODEN BLINDS IN LEEDS & WAKEFIELD
WHAT ARE WOODEN BLINDS?
Get in touch online or call 0345 222 0138 to arrange your free home consultation.
Wooden Blinds come in styles as varied and elegant as Venetian, Wood Weave and Fauxwood, opening with easy-to-use cords and ladder tapes that aid movement and compliment your colour scheme. Their range means suitability for all room types – whether you're aiming for a rustic or more traditional look, or something more contemporary.
Which Wooden Blinds Do We Offer?
Decora's
Decora's superb range of Sunwood wooden blinds offers an impressive option for luxury and beautifully-crafted wood Venetian blinds. The Sunwood Soft Grain collection has the rustic beauty of wood's naturally textured grain, while the Essential collection boasts refined beauty in classic wood stains and contemporary painted colours.
With Sunwood's Perfect Grain range, you get consistency in grain, colour and finish, while the Gloss collection's sleek finish exemplifies modern minimalism. Sunwood Faux Wood has the warmth and richness and bucolic beauty of real wood but it's made from high-quality PVC, so it's moisture resistant and more durable in moist environments, perfect for bathrooms and kitchens.
Decora's Sunwood wooden blinds are available in a wide range of colours, including seven sleek white shades, five on-trend greys and six rustic wood tones. Two of Decora's popular white shades offer a SmartPrivacy option, which is a clever enhancement for light control and privacy. The slat closure is more complete because there are no cord punch holes through each slat. Instead, it uses a technically-advanced patented cord system where the ladder runs down the outside of each slat instead.
Sherwood's
Arena's Sherwood range of wooden Venetian blinds come in a variety of colours, from popular neutral shades to contemporary greys and stunning stained colours. The blinds are renewably sourced from sustainable forests while not compromising on quality. They're available with or without tapes, and in complementary, contrasting or contemporary prints. Sherwood's blinds are a must-have for any modern home.
Arena Expressions'
Arena's Expressions faux wood Venetian blinds offers the beautiful appearance of real wood with all the benefits of PVC. They're a stylish and practical solution for all room types. They're also highly durable and hard-wearing, able to withstand high levels of moisture and humidity, making them perfect for bathrooms and kitchens.
What Are The Benefits Of Wooden Blinds?
A great selection of colours, finishes and designs to suit any room or style.
Moisture-resistant so works especially well in kitchens and bathrooms.
Easy to clean and requires little maintenance.
Also available as Perfect Fit blind (25mm slat only)
Great for light filtering and be closed for complete privacy.
If you're looking for quality, stylish and affordable wooden blinds, look no further than Solaire Blinds.
If you live in Leeds, Wakefield and the surrounding areas, the team at Solaire Blinds can arrange to visit you at home for a free consultation. This allows you to pick out your new blinds in the comfort of your own home and see exactly how they'll compliment your home decor.
We appreciate that it might not always be a good time to have a team of blinds specialists walking around your house, so we can arrange the consultation to fit your schedule. Simply tell us what date and time are best for you and our team will be happy to accommodate.
If you're unsure about anything or have any questions regarding our blinds or the service we provide, feel free to ask us anything during your free home consultation!
Our Accreditations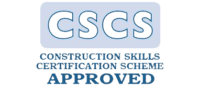 15% Discounts for