Arrange a free home visit
OUR WAKEFIELD BLINDS SHOWROOM
If you're looking for high-quality, premium, and affordable blinds and shutters in Wakefield, then Solaire Blinds are your solution. 
Our Wakefield showroom offers an extensive range of blinds and shutters that are just perfect for your home. Whatever you're after, from vertical, roller, Venetian, Roman, wooden and panel blinds to plantation-style shutters, and more – we have it all, and we will be happy to assist you every step of the way, at highly competitive and affordable price points.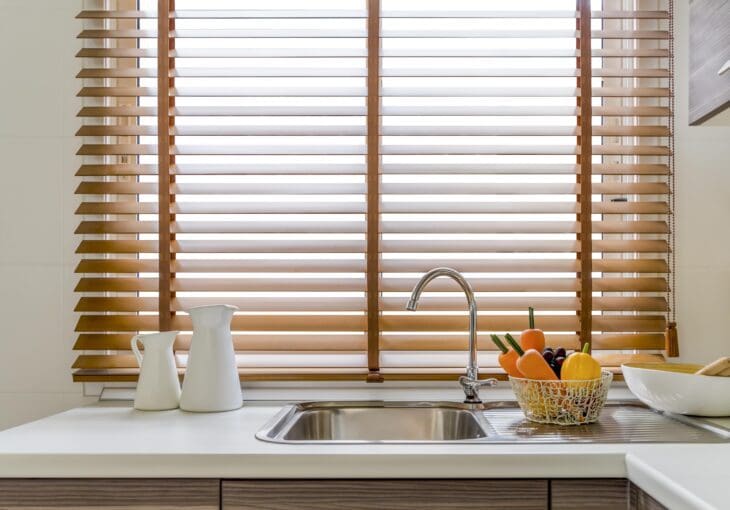 Welcome to the Home of Quality Blinds in Wakefield, Yorkshire & Beyond
Here at Solaire Blinds, we pride ourselves on being able to deliver an unrivalled level of customer service – and that's what sets us above the rest.
Our team are able to offer you a free consultation, as well as a no-obligation quote so that you can find your pick of the best blinds in Wakefield, whatever your budget may be.
With a wide range of blinds on offer, our bespoke products can be made to fit any window size.
And the best part? All of our blinds and shutters are offered at highly affordable and competitive price points, without compromising on quality – that's something you don't find elsewhere.
Our friendly in-store team is dedicated to helping you design the perfect blinds and shutters, bespoke to fit any window within your home. Get in touch with us today to find out more.
Visit Our Wakefield Showroom: Discover Our Wide Range of Blinds for Yourself
Find us at 540 Wakefield Road, Dewsbury WF12 8PX, where you can take advantage of the free on-street parking. Our team are friendly to chat to, and experienced at providing design advice.
How to Find Us
Coming from Leeds? Go straight over the roundabout at the end of the Mad Mile and we're 100 yards on the left. If you're coming from Dewsbury direction you'll find us at the top of Wakefield Road on the right-hand side before the roundabout for Dewsbury Rams.
Come and visit us at our Wakefield showroom today, and experience the full range of premium blinds for bedrooms, bathrooms and more. We're ready to help you find the perfect blinds or shutters for any room in your home.
Why Choose Solaire Blinds?
The friendly and highly skilled team at our Wakefield blinds showroom can provide you with a free, no-obligation, design consultation, allowing you to select your dream blinds or shutters, get a quote and book an installation all in one visit. We accommodate your needs, and advise you every step of the way – it really is that simple.
All of our quotes are free, with no obligations or hidden costs, so there's no pressure to immediately buy.
Our fully kitted out West Yorkshire blinds showroom allows you to browse the vast array of premium blinds and shutters we have personally so that you can find the solution that's just right for you and your home. Our in-person, customer-focused approach beats simply browsing online.
We offer an extensive range of fabric colours and materials to choose from, including the full range of Farrow & Ball paint for wooden blinds and shutters.
A Glimpse at Our Most Popular Blind Types
We pride ourselves on being able to deliver a wide range of blind types so that we can provide a truly personalised service. Let's take a look at some of our most popular blinds and their benefits.
Venetian Style – Also known as slat blinds for windows, these blinds offer an unrivalled level of privacy and light control, and sit flat against the window, meaning they won't get damaged when doors and windows are opened or closed, and provide excellent air circulation.
Roller Blinds – Our competitively priced adjustable roller blinds are some of the most affordable and high quality blind solutions on the market. With a wide range of colours and patterns to choose from, they offer a high level of privacy and light control.
Vertical Style – Our range of vertical blinds are ideal for taller windows or glazed doors, and are incredibly stylish. They allow for excellent light adjustment, and guarantee indoor privacy in your home.
Wooden Blinds – Wooden shades are stylish, practical, and look good just about anywhere in the house. Made from hardwoods, these blinds will last for years, and as a natural insulator, the wood will keep in the heat during winter and keep your space cool in the summer.
You can view all of these and more, at our beautiful Leeds and Wakefield showrooms.
A Blinds Team You Can Trust with Your Home
Nobody does it quite like us here at Solaire Blinds. All of our affordable and high-quality products come with a 12-month guarantee for any repair or replacement issues, giving you the utmost peace of mind. In addition, we will beat any quote you receive from other companies, and will offer our services at the most affordable price point, without compromising on quality – that's a promise.
Our blind fittings are carried out by CSCS accredited professionals who will quickly and efficiently install your blinds or shutters.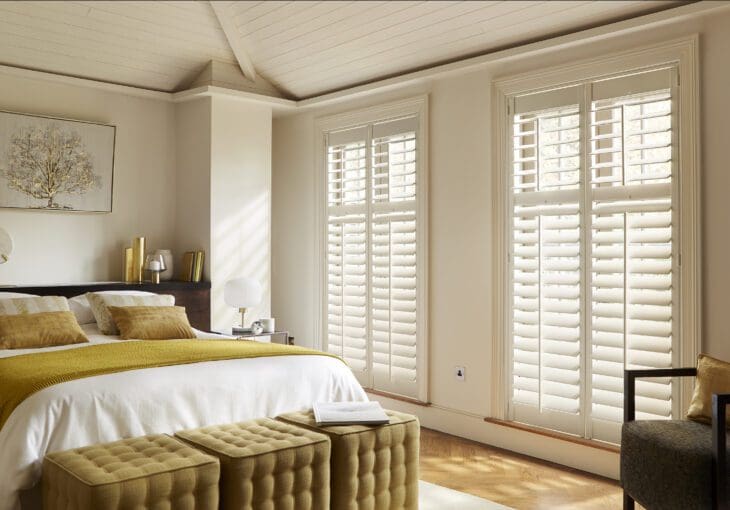 Prefer We Came to You?
We prioritise our customers, and if it is more convenient for you, then we are more than happy to offer you an at-home consultation so we can work with you and decide what is right.
Our expert fitters can visit you personally to measure up and show you our wide range of blinds and shutters from the comfort of your own home.
Get in touch with us today for a free, no-obligation quote.