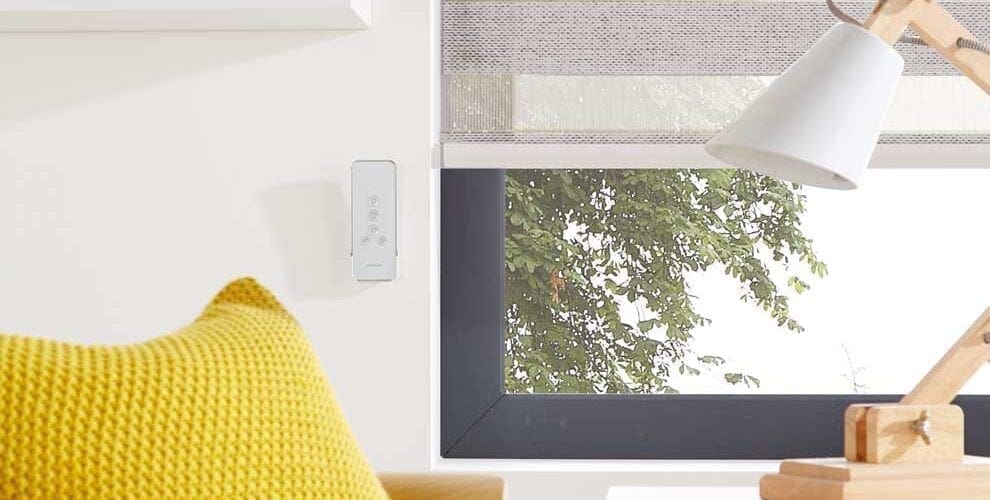 It can be tricky to decide on the right blinds for any of your home's rooms – especially the attic. A loft can be put to many different purposes, but its usefulness could be left somewhat lacking without the right blinds in place.
You can more easily relax if your attic has dormer windows, as these are physically akin to traditional windows and so suit almost the same wide range of blinds. You should, however, be more careful if your loft has sloped windows, as these tend to call for something more specific.
Small blinds for small windows
You could find this particularly reassuring if your loft has dormers, as these tend to be narrow and so could force you to select relatively small and compact blinds. Roman and roller blinds would therefore be good candidates for covering dormer windows.
Space-efficient blinds are available for sloping roof windows
If you've got a sloped roof window that is parallel to the roof itself, you may find it much harder to source the perfect roof window blind. You could, however, ease your difficulty if you choose a company that offers a staggering variety of window blind solutions.
We would class our own company as falling into this category – especially as we offer perfect fit blinds, which are not only wonderfully compact but also easy and convenient to operate.
Befitting the name, perfect fit blinds are designed and made to fit specific window shapes. These blinds are also provided in a custom-made frame rather than fitted into the existing window frame – meaning that these blinds will neither hang loose nor interfere with the window's mechanisms.
Carefully control the amount of natural light in the attic
This is the case with the blinds that we provide for both dormer and sloping roof windows – and the need for you to subtly tweak how much sunlight enters the attic could be particularly important if you are using it as a home office or creative studio, where you want good and adjustable lighting without glare.
Venetian blinds would be a good choice for making all of this possible, due to their adjustable slats. Blinds of this type are also moisture-resistant, making them especially suitable for installing in an attic area that contains a bathroom or private area.
Pleated blinds, too, are good for controlling light – and their material allows some light to filter through even when the blinds are closed. Alternatively, if you are often eager to minimise light in the room, you could obtain roller blinds in the form of blackout blinds.
For attics in Leeds or Wakefield, we can provide blinds in various materials – and our Roman blinds, for example, come in a wide range of colours.