Text 'blinds' to 07739 709 505 to request a call back.Text cost standard network rate
Our wooden blinds are a contemporary choice, we hold a stunning selection at incredibly low prices! You can choose from 4 slat sizes; 25mm, 35mm, 50mm and 65mm – all of which come with matching pelmets and the ability to add matching ladder tapes.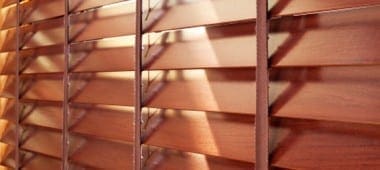 Vertical blinds are extremely popular in conservatories due to the ability to block out strong sun rays but still allow enough light into the room.
All of our blinds are handmade with heat reflective and fire retardant materials making them suitable for use in the majority of areas, and are available in two sizes, 89mm and 127mm. Curved rails are also available for awkward bay windows.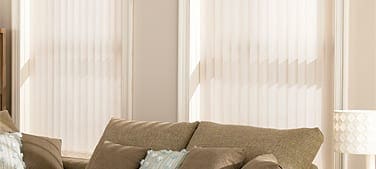 We have an extensive range of Venetian and roller blinds ideal for those of you looking to add a contemporary feel to your house and warmth to your room(s). Our Venetian blinds are carefully crafted from aluminium and are available in a variety of slat sizes including 15mm, 25mm, 35mm or 50mm depending on your requirements.
The Venetian blinds that we supply are incredibly versatile and add a splash of colour to any room, they also look great in areas with neutral colour schemes. With an extensive range of roller blinds to choose from, you can custom design your very own blinds by picking from a number of options, including poles, eyelets, shapes and braids – ensuring your new blinds will beautifully compliment your home. We also offer a bespoke service and are able to print a design of your choice.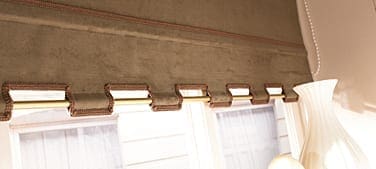 Perfect Fit
At Solaire we have a variety of perfect fit blinds which are ideal if you're searching for something attractive that can be installed quickly and with ease. With no need for drilling or screwing this award winning product has been designed with a colour scheme which can be matched to all UPVC windows, doors and conservatories. These blinds are available with wooden Venetian, aluminium Venetian, roller and pleated.
VELUX BLINDS
If you have recently had a loft conversion or are looking for an alternative to curtains which would be suitable for use on roof windows, then we have a great assortment of Velux blinds for you. For difficult and hard to reach places you have the added benefit of motorised blinds so that you can control the amount of sunlight that comes into the room.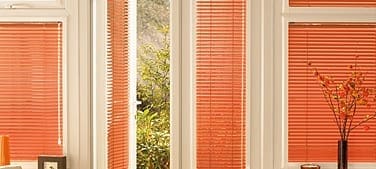 Pleated Blinds
We also hold a great range of pleated blinds which can help your home conserve energy by shutting the cold out whilst keeping heat in. They have a soft, tidy finish which means they are great for use in any area of the house. With multiple colours to choose from we are sure that you will find the perfect covering to suit your style and taste.
ROMAN BLINDS
From classic to contemporary we stock a wide range of fabrics and patterns for you to choose from. Our Roman blinds are made to fit your specific requirements so if you're in need of a blackout lining – this can be added for you.
We can create blinds using fabric you supply, if you would prefer this option.
For examples of our work please view our online gallery. Give us a call on 0345 222 0138 for an unbeatable quote, or fill out our online contact form today and a member of the team will be in touch shortly.