We are honoured to be the go-to destination for high-quality, low-cost blinds and shutters in Horbury. We take pride in using our significant combined knowledge and experience in the blinds industry to provide bespoke fitted blinds and unmatched customer service.
Window blinds and shutters in Horbury: What are the benefits?
In addition to being a decorative addition to your house, installing blinds allows you to enjoy total solitude from the outside world while not limiting the amount of light reaching the space. Since most of our blinds are top-down, you can have enhanced security by preventing people from peering in and looking into your home, while still allowing enough light into your room.
There is no faster or more appealing way to add a touch of class to your home than by having quality shutters and expertly fit blinds installed. After you've chosen blinds from our contemporary selection, you'll have complete control over the quantity of light that enters your space. Our wide selection of specialised blinds can provide you with the option of attractive light control.
Another great benefit of blinds and shutters is the sheer amount of materials and styles you can choose from. From cream shutters and Roman blinds with fabrics to gorgeous plantation shutters and a range of fabric materials to choose from, we guarantee that there is a style and a material that will suit your desired look and needs.
Our plantation shutters are custom made to match your window. With our expertise and skills, you can be confident that the plantation shutters you select will fit exactly, regardless of their type or size. Shutters are great for controlling sound, light and privacy control, and they are easy to clean and maintain. Plantation shutters are louvred, which means they have movable adjusting slats that give you the ability to control the amount of light that enters your home's space.
As well as being easy to function, plantation shutters are resistant to weather and water, making them extremely durable for many years to come. Because of their adaptability, they can also be used to insulate and ventilate your house when necessary.
Our expert window blind range
At Solaire Blinds, we provide expert services and window blind solutions, including our professional fitting service, which is brilliant for customers without much DIY experience. We have an extensive range of blinds, including:
Pleated blinds
Vertical blinds
Venetian blinds
Roller blinds
Wooden blinds
Panel blinds
Motorised blinds
Day & Night blinds
Rest assured, no matter the style of blinds you're after, we will have the perfect fit for you.
Our blinds act as bespoke curtains and have all the benefits of curtains and more. Custom curtains are great, but our first-class service of guidance and installation is the perfect window blinds solution for you. We are proud to supply quality, exclusive products and blinds services at an affordable cost.
Not only is our pricing already extremely low, but we also guarantee to beat any like-for-like quote from other suppliers of curtains and window blinds.
Installing your blinds without the hassle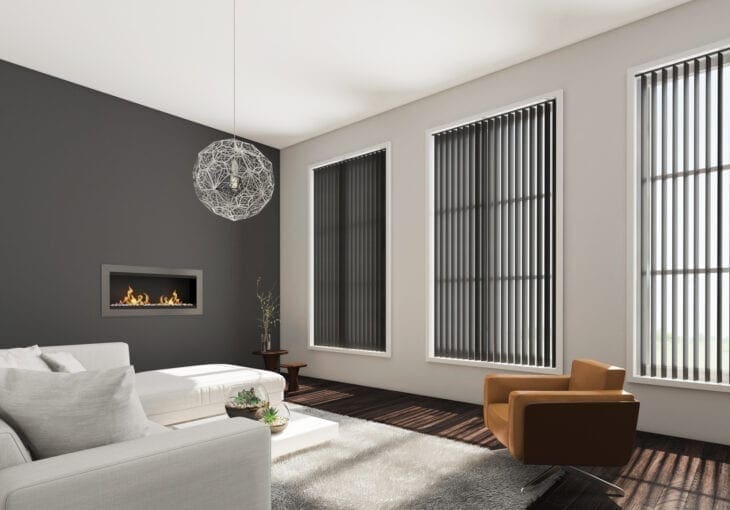 When deciding on the right blinds for your home or business property, we help you choose by coming to your house and helping you pick from a selection of fabrics, including pleated fabric and dependable window fabric, as well as high-quality products. We have every style of blind available, as well as a huge choice of beautiful designer colours to match your space's current colour scheme or desired look, including earth colours and bespoke colour matches.
Our professionals at Solaire Blinds will arrange, if you require, to visit your home or property, and allow you to choose the style of your new blinds from the comfort of your own home, where you can see exactly how they will appear with your existing decor and furniture. This fantastic service allows us to give you expert advice on products and determine which of our high-quality fabrics best suit your window covering.
We understand that having a team of blinds experts stroll around your property may not always be an ideal time, so you tell us what date and time work best for you, and our staff will be happy to comply. If you have any questions or concerns about our blinds or are unsure about the expert window blinds service we offer, please ask us during your free no-obligation home consultation.
We also work on commercial projects in Horbury and West Yorkshire, fitting and installing blinds for local and large offices, business settings, and schools, as well as working with interior designers.